March 7, 2018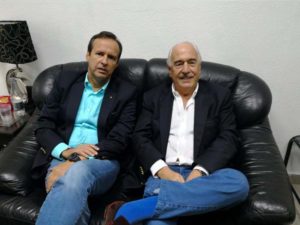 Cuba has denied the entry into its national territory two former right-wing Latin American presidents. Colombian Andrés Pastrana and Bolivian Jorge Quiroga were stopped before entry for being linked to an anti-Cuba provocation.
The former Heads of State were re-embarked upon their arrival on Wednesday at the José Martí International Airport, where they came with the purpose of collecting an alleged prize sponsored by counterrevolutionary groups.
The authorities of the island, enforcing the laws that maintain the sovereignty of the nation, thwarted the provocation, which was aimed at generating instability, damage the international image of the country and affect the progress of diplomatic relations of Cuba with the region.
The award they were to receive is promoted by the so-called Latin American Youth Network for Democracy, a group financed by Cuban counter revolutionary groups in Miami and Europe whose sole existence is to organize subversive activities against Cuba.
It is no coincidence that the Network awards its prizes to these right-wing presidents who came to undermine not just Cuba but progressive projects throughout all of Latin America and the Caribbean.
On a related note the Secretary General of the Organization of American States (OAS), Luis Almagro, applied for a visa to enter Cuba, but he is not welcome, according to an article published by the newspaper Granma, which outlined the provocative reasons for his failed visit.
The Secretary General of the OAS has recently stepped up its attacks against Latin American and Caribbean integration and against democratic institutions. Granma went on to say, in regards to these 3 representatives of the aspirations of the empire, "They are not nor will they ever be welcome in Fidel's revolutionary Cuba."
http://prensa-latina.cu/index.php?o=rn&id=158232&SEO=frustrada-provocacion-anticubana
Source: Prensa Latina, translation Resumen Latinoamericano – North American Bureau